DIGITAL DESIGN STUDIO
Websites
Purple Moon Websites projects come superior out of the box. It's built on one core principle - high quality user experience. Full-stack web and mobile development focused on creating tailored platforms that empower engagement.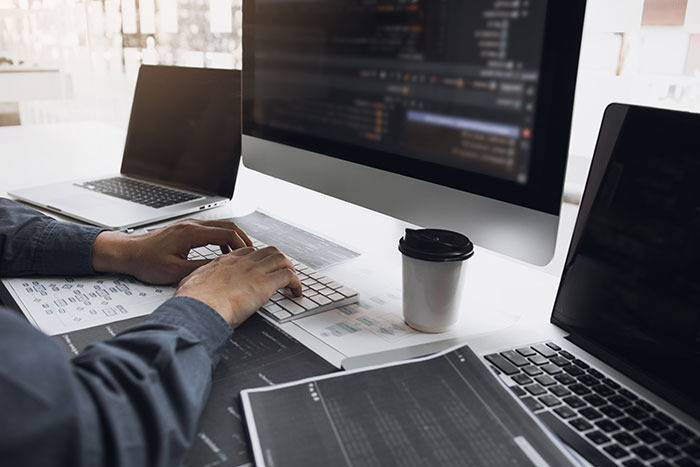 ESSENTIAL WEB FEATURES
When it comes to websites, we believe these features should come hand in hand with every project, not as an additional add on. To us, these elements are as essential to the website as engine to the car.
Custom design is more than colour changes. It's your business persona and communication style. Stand out

Mobile internet is great until you're on the train. Your website has to prioritise these occasions and load essential elements first.

You shouldn't need to be an IT wizard to change a testimonial. Web content has to be easy to manage.

Patience is hard to come by lately. It's not dial-up days. If your content isn't available now users will move on.

Predefined fields that you want to know about your leads. We add additional database and sorting system.

Analytics tracks website performance, user flows, interactions and conversions. So you could make informative decisions in your business.
Feeling lost?
Talk to us today
DIGITAL DESIGN STUDIO
Website hosting
Purple Moon Hosting allows us to provide an in-house, top tier hosting platform at a fraction of the cost. This allows for the best performance per pound while ensuring superior security and performance. It all is stored in the data centre on the cloud platform, so you can continue to scale your website at any time.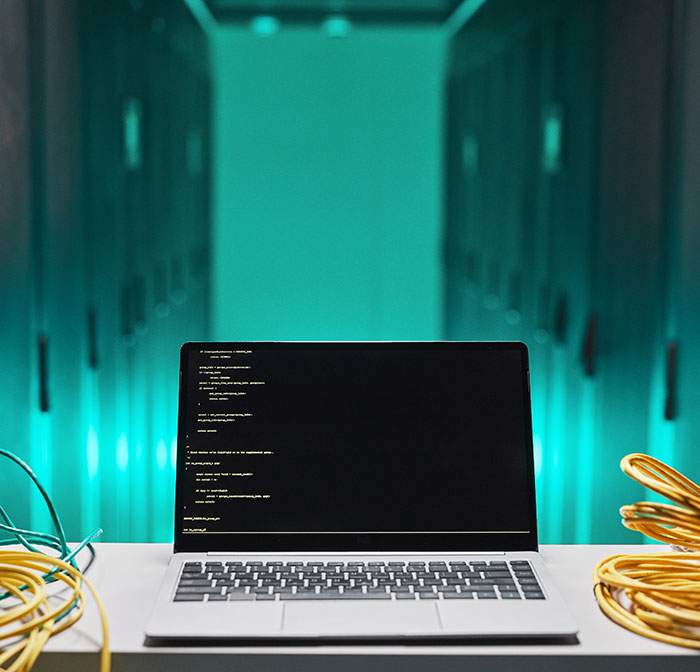 WEB HOSTING ESSENTIALS
Hosting platforms have everything as paid extra. It's a deceiving pricing strategy. This should not be the case. For your website to last and function you'll domain name, storage, CMS system and SSL certificate to start with. We included these (and more) in all our packages.
Safeguard and encrypt your and your clients data

Top of the range storage option with disk mirroring to protect your data

10x faster than Apache (most popular, but dated option), so you're never stuck buffering again

It's all about fast and secure connection to the server

Scalable solution with no migration needs at any time

Your business email with your name so people know they're dealing with the right person
DIGITAL DESIGN STUDIO
Mobile apps
Purple Moon Mobile Apps offer custom iOS and Android app design, development, hosting andmanagement. We can build any app that helps your business operations, sales, management or all of the above.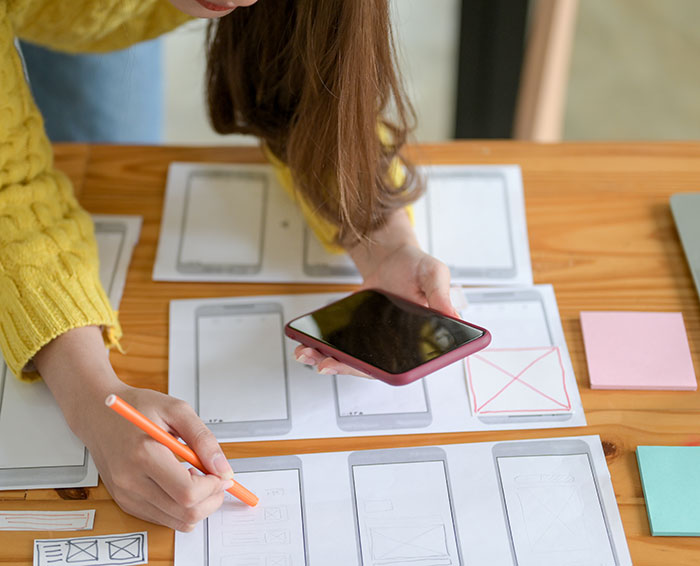 BUILDING MOBILE APPS
Mobile Apps are constantly growing in popularity and function. They are a great tool for your business to utilise to create added value, brand trust, an online community and more.
Ensuring your mobile application looks like you and your business.

A safe and secure login option for users and clients with device authentication via email, phone number, social accounts, apple login etc.

Add, edit and update content on the app from your browsers. It's easy, simple and user friendly.

Let your users know about you, your deals or things they signed up for directly in their notification centre.

Apple Pay, Google Pay, Android Pay, Credit/Debit card, PayPal - zero reasons for users not to pay.

Something that will make your business run smoother, easier and automated
Wondering what your business can achieve with it's very own app?
Let's explore the possibilities together
"Man On!" is a suicide prevention & wellbeing charity for the adults & young people of Inverclyde & beyond. Through our lived-experience and trauma-informed model, we provide a wide range of group & individual services that are free of charge.

Since 2006, Adept Solutions has delivered essential software to operating companies in the energy sector. Based in the UK, we provide our software solutions to operators around the world. Our customers rely on our product, Axis, to carry out daily, business-critical processes to keep their operations running and to meet contractual and regulatory obligations.

This magnificent, baronial building offers luxury bedrooms, a bar, restaurant and conference facilities that cater for up to 200 people. Sherbrooke Castle Hotel is situated on the south side of Glasgow in the peaceful surroundings of Pollokshields.

CVS Inverclyde exists to support, promote and represent Inverclyde's third sector organisations - charities, community groups, voluntary organisations and social enterprises.

The Power Within Training is a leadership and business development company that operates at the intersection of the most cutting-edge research in neuroscience and the most recent cognitive social psychology discoveries.

With over 20 years experience, DMG are known for their high quality workmanship, professionalism and exceptional standards. Based in the west of Scotland, DMG expert team are dedicated to providing the best quality work.

Established since 1967. Tom Courts is a Multi Award Winning Scottish Butcher Business with a reputation renowned for Quality and Service