Digital Design Studio
We Build Your
Digital Appearance
Your business online is essential. You want it to represent your image as well as you can. People will judge it. It'll be the difference between you and your competition. Don't lose on your growth
Website development

01

/04

We build websites that get you the results you're looking for. By adapting the web design to your business model, we drive traffic and, most importantly, make your website work for you.

Digital marketing

02

/04

Content creation and management online - social media posts, branded content and your business story. We also develop strategies for your advertising campaigns and search appearances.

Website hosting

03

/04

Fast & reliable with 99.99% of up-time on all our accounts. It comes with safe, secure and encrypted storage, SSL certificate and CMS integrations. It is cloud-based for your business growth.

App development

04

/04

iOS and Android mobile application design, development and support. We build apps that help your clients, team and you to connect, collaborate and sell anything from all major phones.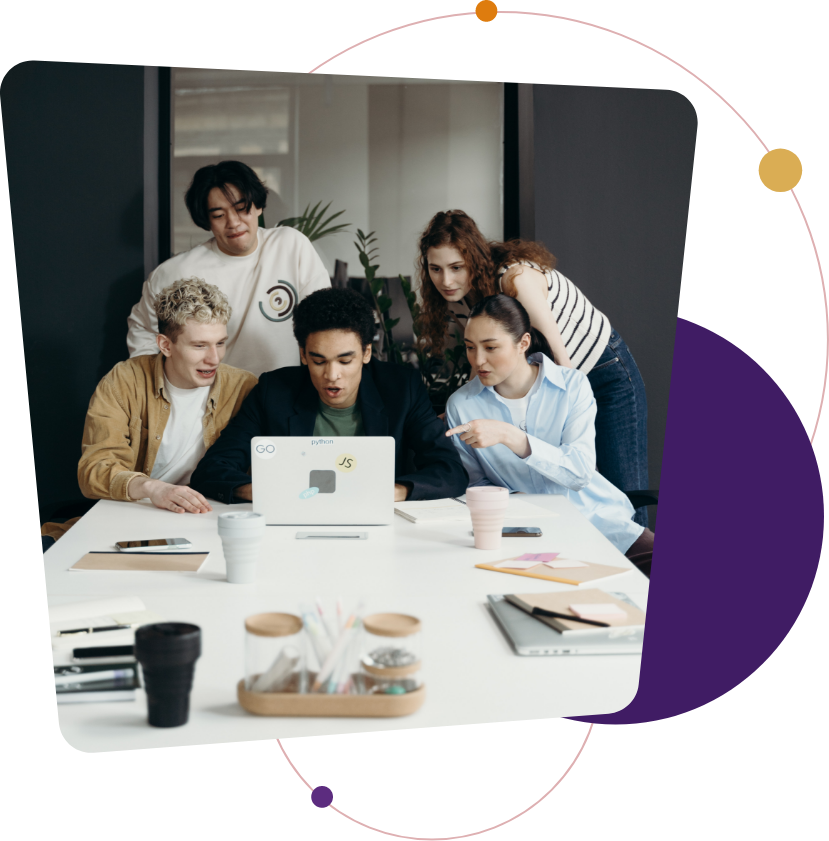 Who we are
Purple Moon Designs
We've been developing our processes since 2014. We are here to create your business digital journey
Your goals are at the core of everything we do

Hands on guidance, ideas and on-going support

We ensure every design is pixel perfect

We are a trusted and highly recommended business
We design solutions that save you time and help you focus on your business through automation of your website, social media management, fast hosting and mobile applications

Purple Moon Designs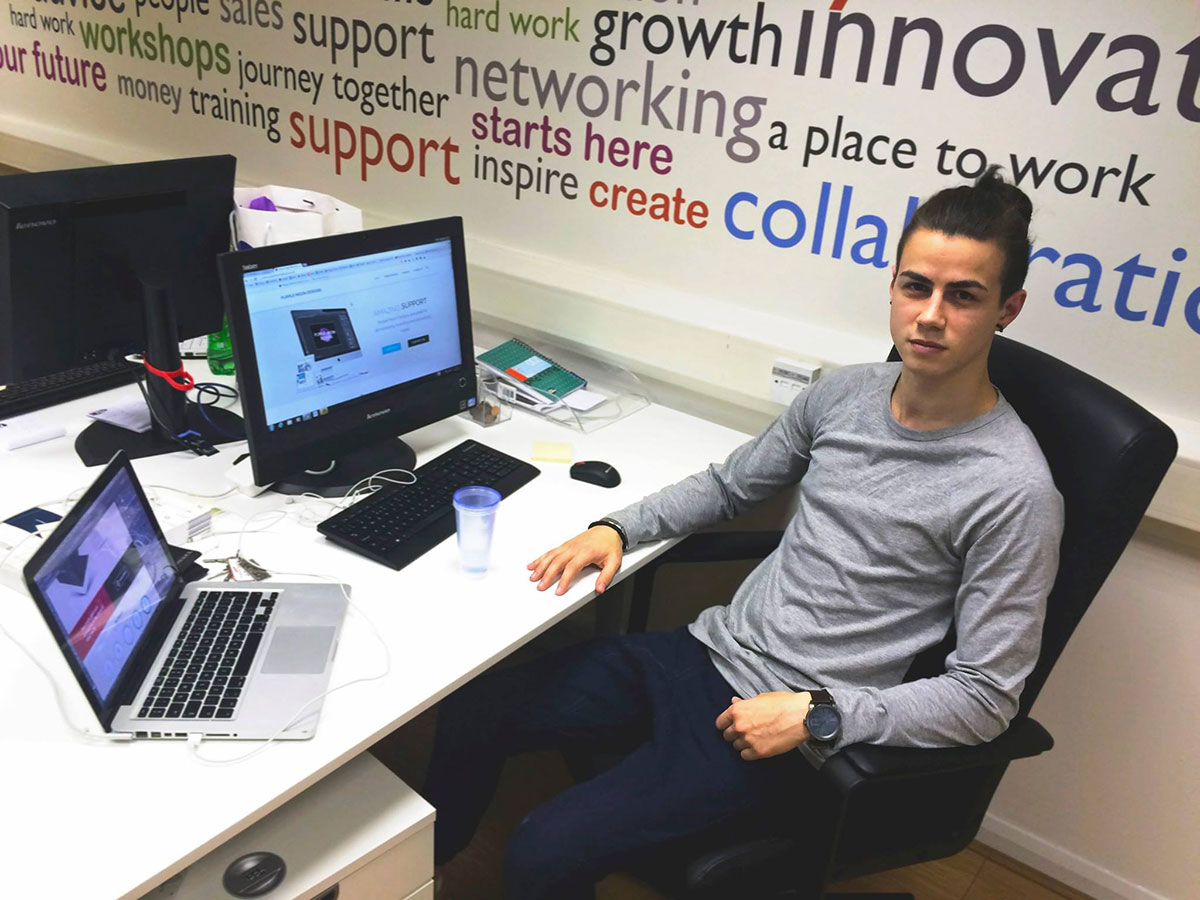 Purple Moon Designs started back in 2014, when founder Renatas was preparing to begin his journey at Strathclyde University. In this very same year, Purple Moon Designs welcomed it's very first branding and consultation client, thanks to the on going networking Renatas had been actively doing since he was twenty years old.
Confident in both his work ethic and the business he had only just begun, Renatas secured his first office space months before even starting University.
Business growth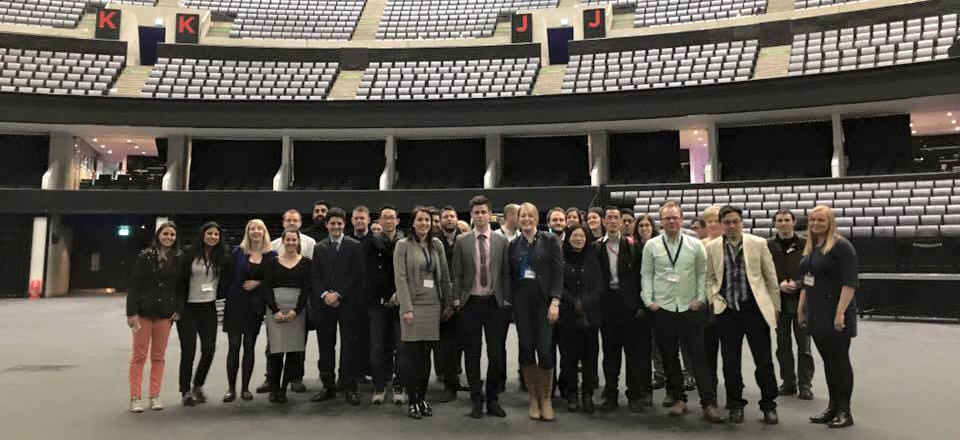 Not even a full year later, Purple Moon Designs welcomed it's first website development and hosting client. Despite not yet having a portfolio or completed university degree to show, the client put his full trust in Renatas to turn their business dream in to a reality simply from the passion, dedication and knowledge he was able to show through networking and becoming a member of Junior Chambers International (JCI Scotland). It was through JCI that Renatas met Craig from Panoptic events, who Purple Moon Designs still work with until this very day - seven years later!
Business ideas
During 2016 while still at University, Renatas again focused on his strength of networking to talk to as many local Glasgow businesses as he could. As a start-up business and full-time student, the marketing budget was very slim (and by that we mean £0!). By focusing on the free networking events in the area such as South Side Connections, Speedy Meets and Club Five 55, Renatas managed to build long lasting relationships that have helped grow Purple Moon Designs to where it is today.
A land down under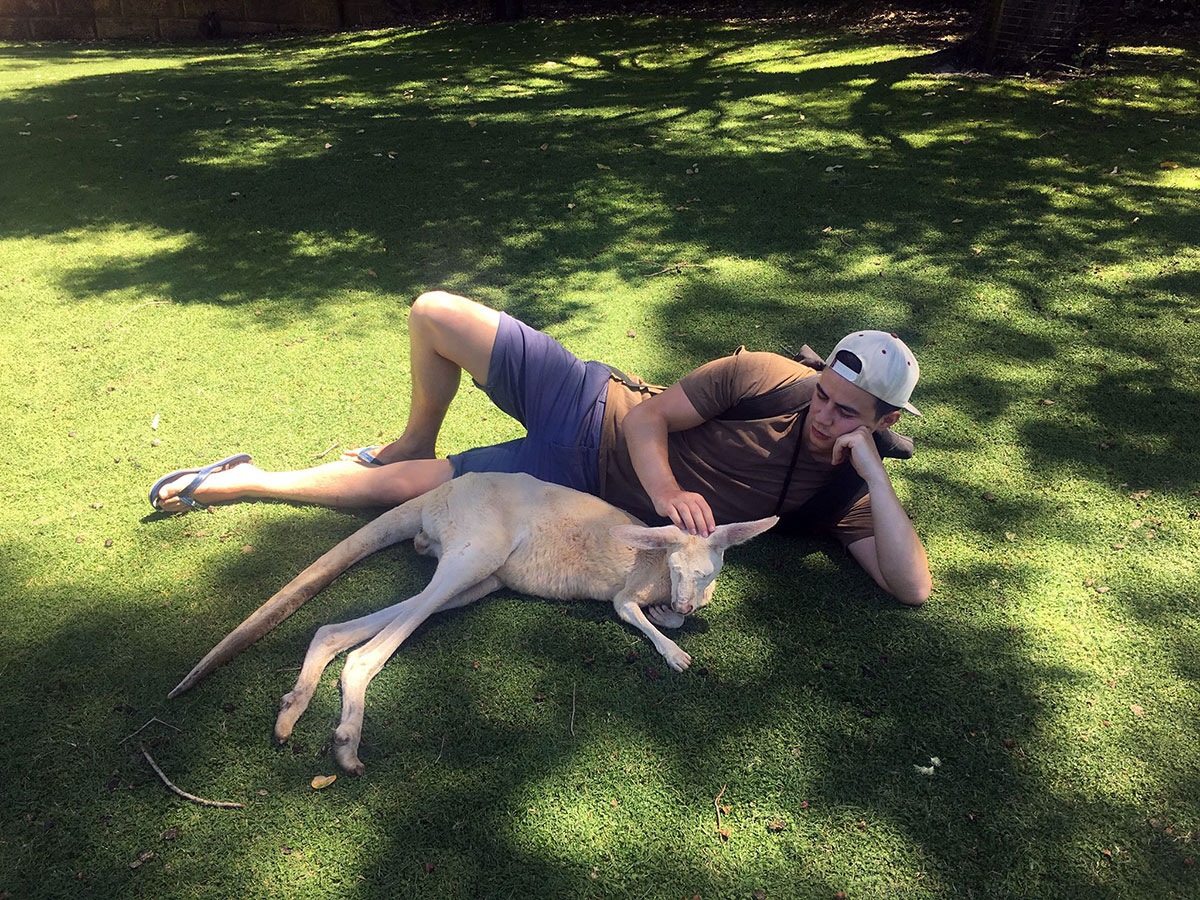 It was time to say goodbye to Glasgow when it came to the study abroad semester of his Degree, essentially moving both Renatas and Purple Moon Designs over 9,000 miles to Perth, Australia. While studying at Curtin University of Technology, Renatas still managed to support his current clients despite the time differences and, whether you love it or hate it, basically pioneered the work from home set up many of us are now used to today.
This experience helped shape a new future for Purple Moon Designs and by the end of 2017 Renatas was back in Glasgow full of motivation and new ideas to drive the business forward in the right direction. Starting with a brand new image, and working on those all important sales to help finance this new chapter.
Turning point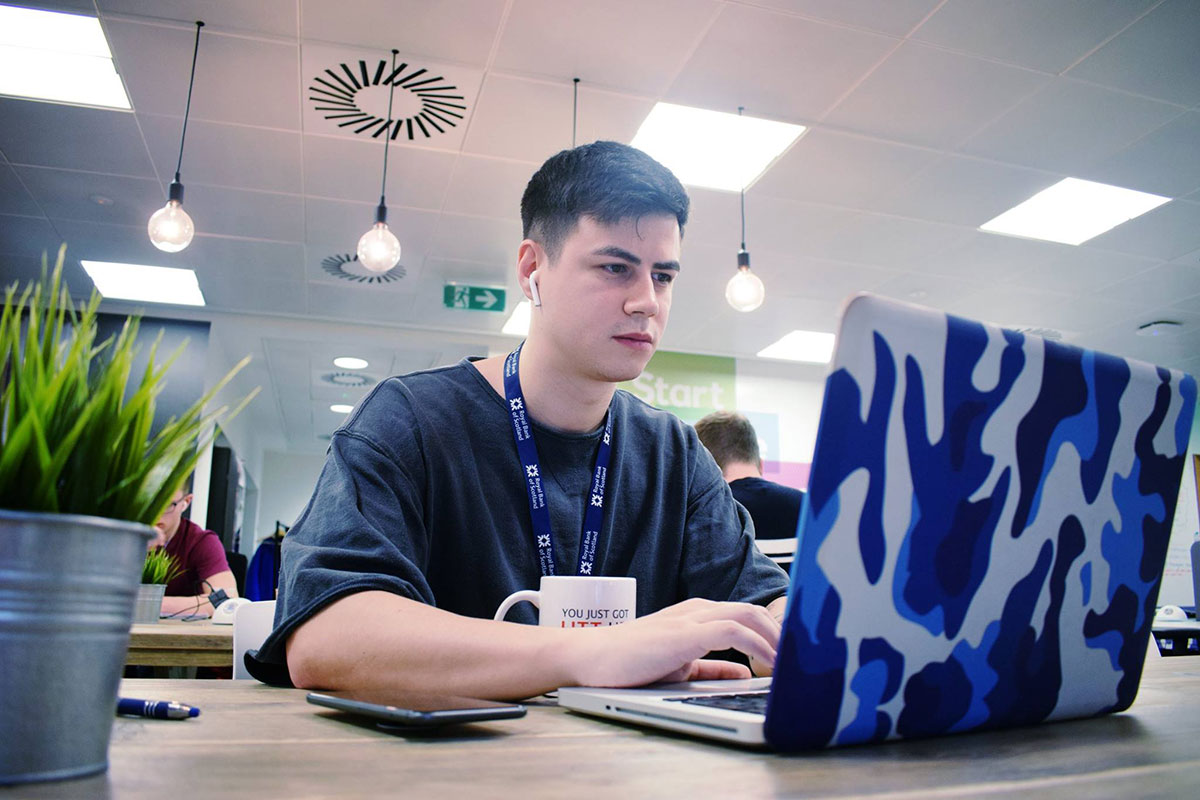 Running a business whilst preparing for exams and writing a dissertation ("Analysis of Eastern European bond performance as diversification assets" for anyone wondering) was not an easy task. It all became worth it as by the summer was not only a graduate, but Purple Moon Designs was now a registered limited company and secured it's first client in the USA. Along side weekly BNI (Business Network International) meetings and training, Purple Moon Designs was lucky enough be selected on to the RBS accelerator programme for entrepreneurs. This opportunity helped greatly with business growth and putting Renatas' plans in to action.
Work, work and more work
At this stage Purple Moon Designs were at its peak of single person deliverables. Renatas had to focus and come up with ideas on how to develop business further. Renatas started to focus on building a strategic partner network. Quality work provided to clients over the years was a consistent flow of referrals and jobs. Renatas worked on more complex projects like online stores and booking systems.
Work from home
As we all know, 2020 hit pause for many businesses, including Purple Moon Designs! Due to Covid and the uncertainties clients faced, especially those in hospitality, there were a few quiet months for business. Although this didn't last long... many businesses quickly realised they had to adapt and that now was the perfect time to get new or updated website to ensure they had a stand out online presence. Between replacing the time spent travelling to meetings and networking, with client zoom calls; along side the help from freelance connections Renatas had made the previous year, Purple Moon Designs productivity sky rocketed.
The change
By 2021 Purple Moon Designs hosted almost 100 websites on affiliate options. This was becoming more difficult due to the lack of consistency with the providers and management options.
How did Renatas solve this issue? Welcome - Purple Moon Hosting! A custom built hosting platform focused around exactly our client needs. Essentially a website hosted by a website developer and not a third party that didn't live up to the high standard of service we wanted to provide.
Due to the growing workload and demand, Renatas hired his first members of staff, graphic designer Noreen in early 2021 and later in the year two marketing interns who helped develop the marketing and design approach of the new Purple Moon Designs.
With this new team of great minds, it gave Renatas more time to focus on the next stage of his business plan - iOS and Android app development.
The New Moon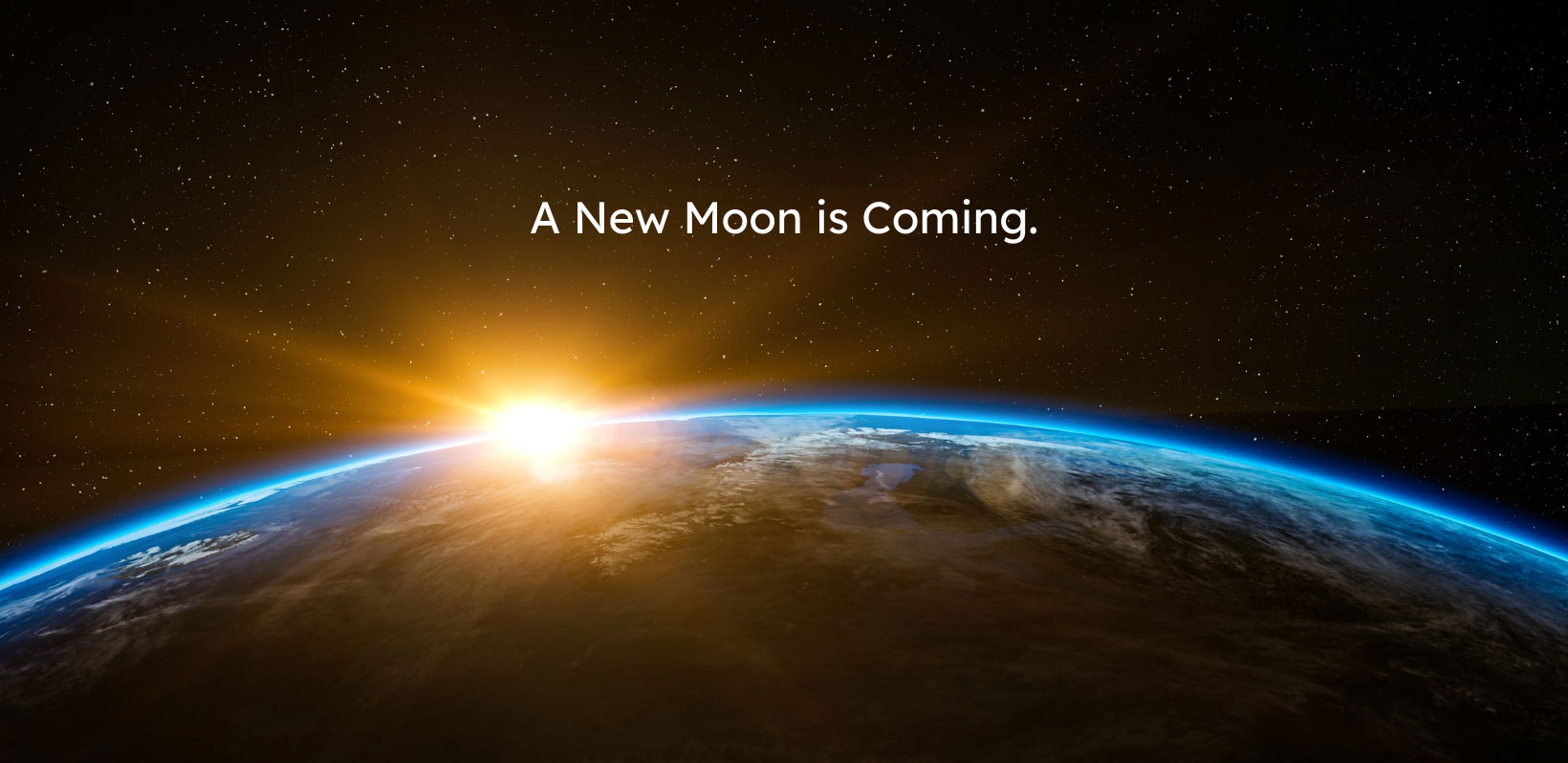 Renatas isn't alone anymore. Purple Moon Designs has a full team of flair and fun. We have Noreen as our UX/UI designer. Our brand new Digital Marketing & Communications Manager, Colette, for all your and our marketing needs. Ali, our junior developer, who is eager to learn and works closely with Renatas and Akshar; who is our mid level developer helping Renatas.
Throughout the rest of 2022, the team at Purple Moon Designs are excited to bring even bigger and better offerings to all of our clients; A new moon awaits.