Not a fan of long posts? Here's a tl;dr.

WordPress is the best free CMS. But it works only as good as the developer making it. It can do anything and look as good or as bad as you want. Management of it is simple, but updates may cause it to be complex (unless the developer builds in a customer focus way). A lot of constantly changing elements (WordPress, Plugins, Theme and PHP). Any of them broken = your website is broken. If you're doing the website yourself, skip the WordPress and think about Website Builders. More on them here: Website Builder vs Content management system - what's it all about? Otherwise have a read on WordPress and how a good developer can make your website perfect with it.
A Content Management System (CMS) does exactly what the name suggests. It is a software that helps users to create, manage and modify content on your website without the coding.

One of the most popular Content Management Systems that you've probably heard of is WordPress. Some other popular options are Joomla, Drupal, Typo3, Serendipity, Dotclear, ImpressPages and Chamilo.

And these are just some of the hundreds of CMS that exist! They all deliver a similar service but each work a bit differently.

The top 3 content management systems which are equally diverse and simple to use are WordPress, Joomla and Drupal. We will mainly be covering WordPress throughout this article, as it is the most widely used CMS. Also the one I work with the most.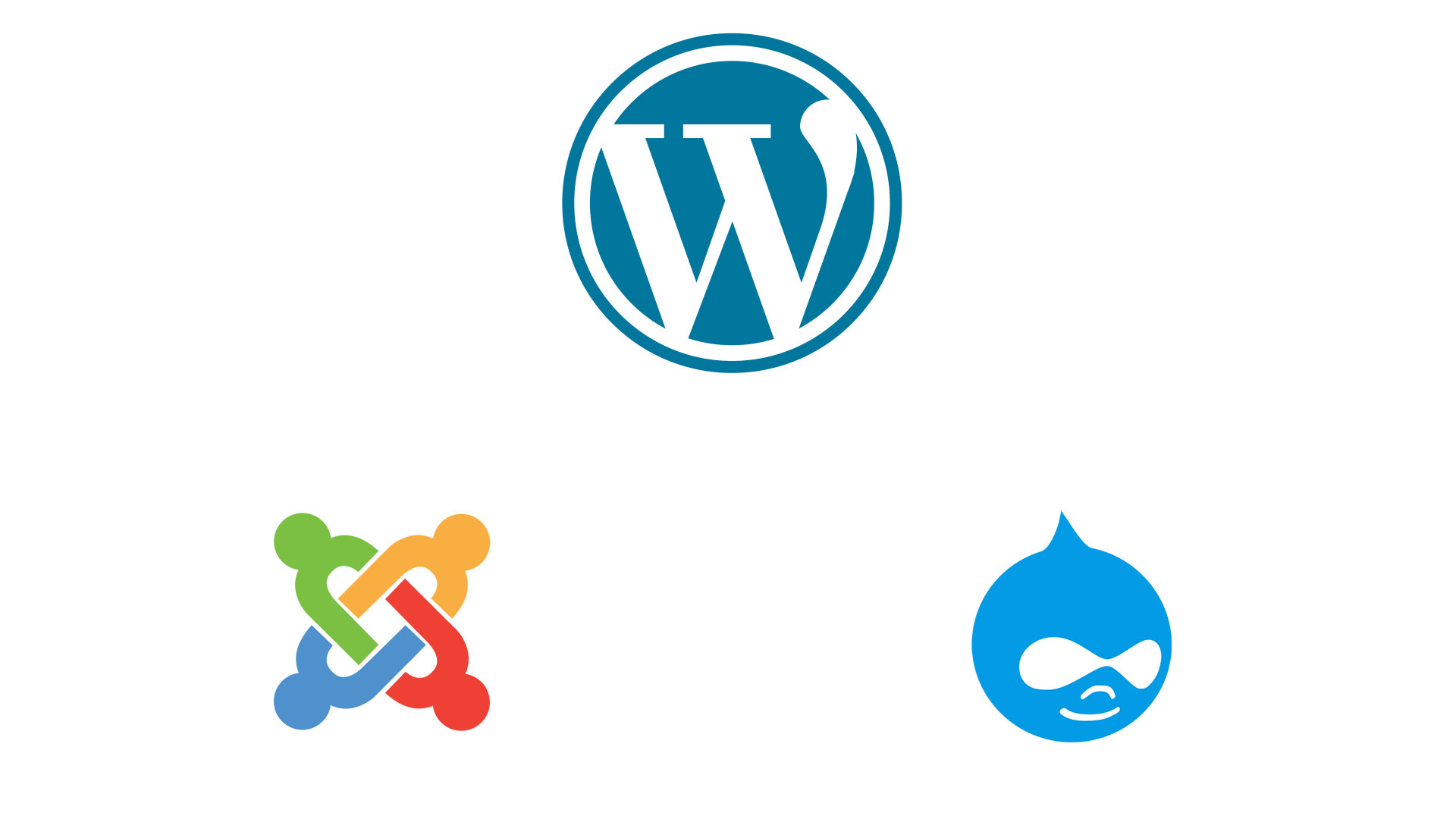 WordPress

WordPress wins the CMS race by a long way. It's popularity, flexibility and consistent updates and developments make it a versatile platform while being incredibly straightforward and easy to use. To put it into perspective, 39% of all websites that exist are built on WordPress. It's a 63% of CMS market share. It's basically a Google of Website CMS. Based on W3 Tech tracking and surveys W3Techs


Why WordPress is so popular and versatile?

It actually comes down to one thing - open source. Meaning it is free to use. The original WordPress developers made all the source code free to download, use, update and add to it. This led to a huge community of developers that contribute to CMS expansion, features and bug fixes. It made it easier for the end-user to use this platform for their website.

WordPress 2 main building blocks are themes and plugins. Because CMS is open-source there are a bunch of free, freemium (basic services are provided free of charge while more advanced features must be paid for), and paid plugins and themes to make your website do anything you want. You can sell anything world-wide, take payments, create teaching platforms, integrate with anything else. The options are limitless.

WordPress Plugins. WordPress is technically a CMS for bloggers, so building a website page usually requires a plugin (or coding knowledge). This tends to be where most issues start. There are estimated 55,000+ of WordPress plugins. There's a plugin for any feature you can think of. From contact forms to cookie notices or integrated buttons, they exist. Plugins have to be managed, loaded and work simultaneously with other plugins for your WordPress site to be functioning in harmony.

Sadly, this is not always an easy feature. Plugins are often not compatible with other plugins or elements. Some plugins will make or break your site, and it can be difficult to juggle them all and scale up or down to a perfect amount of plugins that all function simultaneously. The goal is to streamline your website so that you are only using plugins that are absolutely necessary.

That's where hiring a developer comes in handy. As the developer can design, develop a WordPress theme that uses only a few plugins that help your website. It reduces the risk of compatibility issues and you do not need to worry about constant updates. Also, developer can choose the right fit plugins for your website if required. As there are way too many directories to choose from. Finding the right fit might be a struggle in the ocean of options.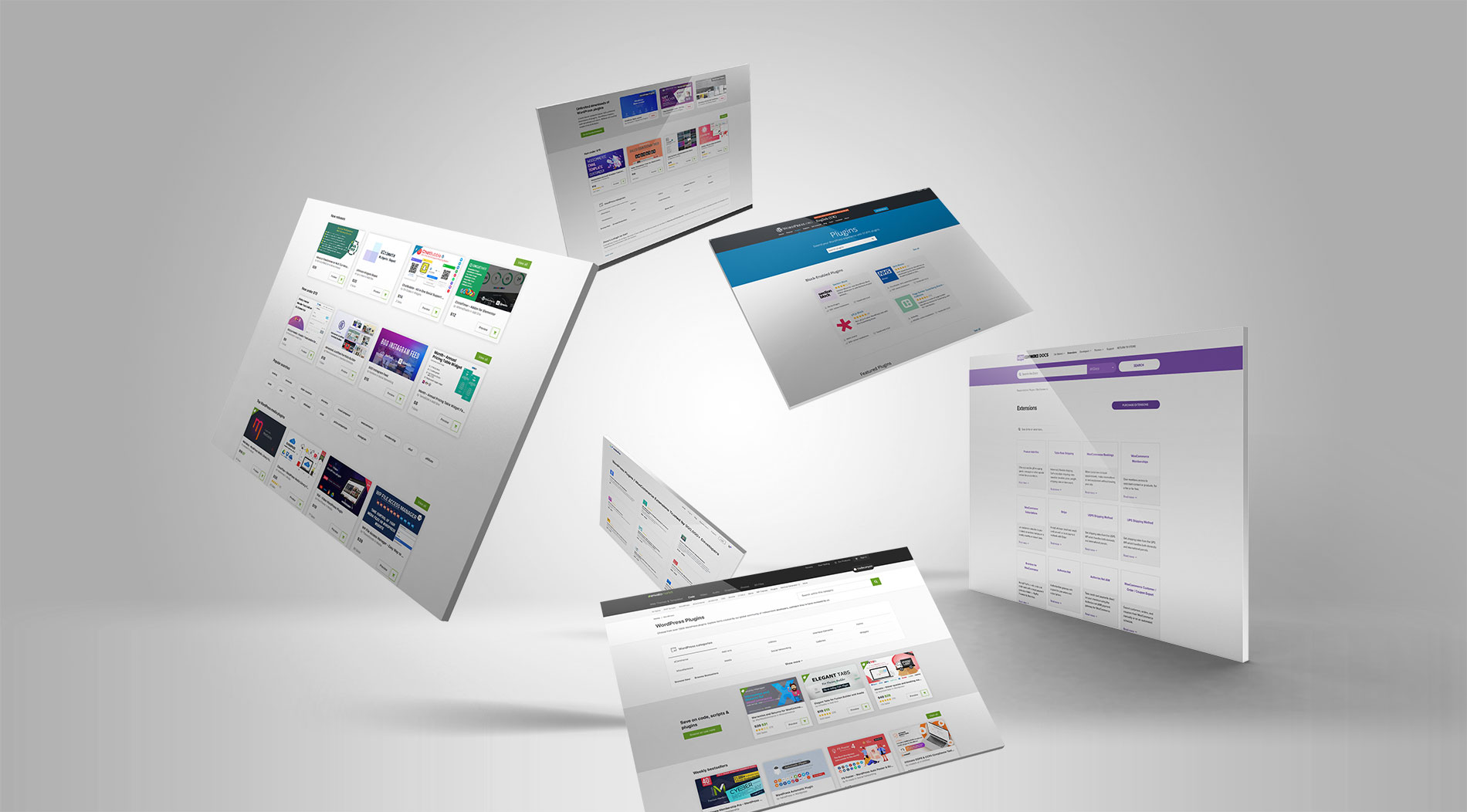 WordPress Themes. WordPress doesn't work without a theme. Some themes are simple to set up and use, and others are overly complicated and won't work alongside plugins you have downloaded. Some themes come with plugins, and those plugins might not work with the plugins you are using, and on and on. Before switching themes or picking one at random, check exactly what you're getting, or just try it out before downloading it. Especially as there are consistent updates and new features added.

The good news is that WordPress has a massive amount of themes that are constantly updated, adjusted and improved with new features and styles. They also are pretty cheap. You can find a lot on Themeforest (the most popular platform for website themes). It'll have a handy guide on how to instal everything, use and you get 6month support for free. Or you can purchase customisation services right from the developers.

While this sounds great, there are a lot of issues with this approach. Most of the themes developed for commercial users will have 1 main goal - sell as much as possible. They achieve this by creating themes for multiple types of business. Some will have made it for 100 types of businesses from lingerie store to bakery. All these features often overwhelm the user and the server. The themes load slower. They require a lot of plugins to work as they're built with idea that end-user doesn't know how to code.

This is why it's especially important to make sure you have a streamlined theme and plugins. Getting trigger happy and downloading more plugins than necessary will cause more harm than good in the long run.

WordPress updates. Here's where a lot of your issues will arise (depending on the development approach of course). WordPress is open-source, it's great, lots of developers, lots of features. But at the same time, the number of people using it and updating and testing its core. They find exploits and vulnerabilities very often. So the WordPress and plugins release updates to patch the vulnerabilities and include new features. Some of them will do it automatically, others won't. So if you don't manage the updates and test their compatibility with the rest of the website you may end up with a broken website, loss of features or even security breaches.

Here are my top 3 tips when working with WordPress for you:
Keep it simple. Don't overdo it on plugins and themes. Choose a simple theme and plugins which can work simultaneously that you understand how to use. Make sure you back-up your website before any plugin, theme or CMS updates.
If you aren't incredibly tech-savvy, it may save you a lot of time, in the long run, to seek professional help from a web developer to set things up. Then, you can take over when it is all up and running. What may take you months could be done in a matter of days by a web developer. (Make sure that developer follows these principles too)
Understand how to simply manage and update your website. Figure out how to add a post, or update sections depending on your requirements. If a website developer is helping you, ask them to show you how to maintain your website and perform the simple functions you'll need to. (Ideally, you'd like a set-up that updates only content. So any of your changes done wouldn't affect websites functionality or performance)