Not a fan of long posts? Here's a tl;dr.

Website hosting is not a stand alone option. You'll need domain registration (your website's url). Choose a hosting package that covers main features of website hosting. SSL certificate - it's a must for websites these days and some hosting sell them as add on (shame on them). If you're going to use hosting providers email accounts too. Please check if they charge you per mailbox, GB of storage or some other ludacris thing. Then and only then you should be comparing the package prices across different providers.

Shameless plug - I use one.com as it comes with all the essentials in one cheap package. You also get £5 off if you use this link SAVE ME MONEY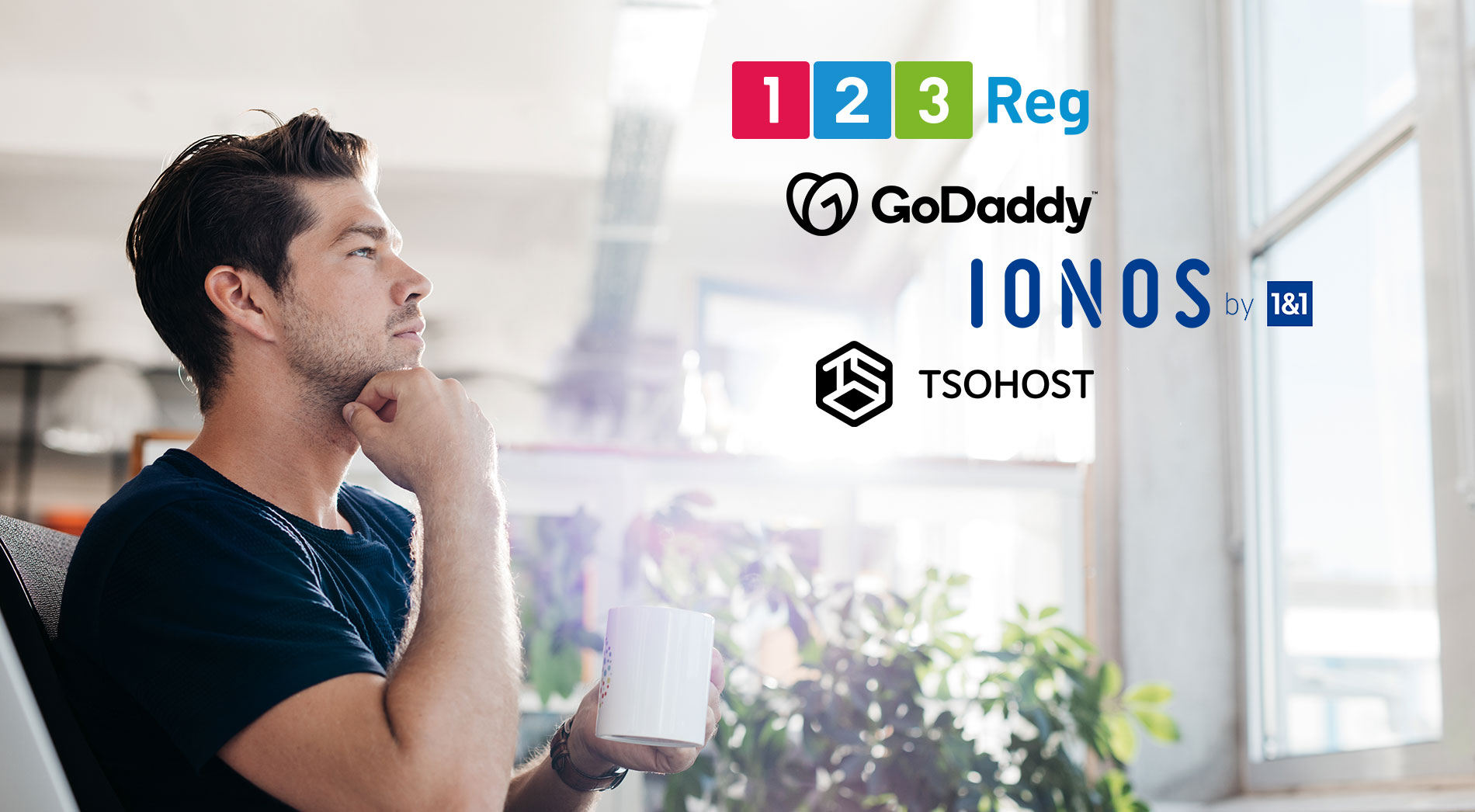 How many website hosting names can you recognise? 123-reg, GoDaddy, IONOS and many more. But which one is for you?

You need to understand what are you going to host there. In this scenario I'm considering my usual website build - WordPress website or online store, that is custom, has high score SEO and is easy to manage from hosting end and CMS end. This is what I'd look to make the hosting platform decision:
Domain Availability.

Domain name (your personal url) has to be registered and renewed. You never really own it. You choose the terms. The most popular is 12months. But some providers do offer monthly or 36months. If you do not renew it or register it. It's free for grabs. First come first served basis unless there are some copyright issues.

Hosting features.

This is the storage where all your main information and content of the website and email will lie. You need to consider main features for it. So it would work with your project and would work well.

Security.

Digital security and safety is not a game. We all know how to keep our computers safe (I hope), but websites are available to the public and always exposed on the vast internet ocean.

Performance.

Performance is all about accessibility. If the website is slow, down or difficult to reach. It's useless. Simple as that. You'll find only a very small number of people who'll deal with the frustration of it to buy stuff from you.
Based on these features I'll be looking for website domain with .co.uk domain availability, hosting storage of at least 1gb (most of it will be used for emails anyways), email account options, SSL certificate, WordPress support (but with fully customisable options), well built control panel that is easy to navigate all the features and CDN (local or CloudFlare). Let's see how they compare.
123-reg
Domain name

£0.99 first year

WordPress hosting

£95.88 first year

SSL Certificate

£41.99 first year

Email accounts

£35.88 first year

CDN, external

Storage

100gb
GoDaddy
Domain name

WordPress hosting

£107.88 first year

SSL Certificate

Email accounts

Free first year

CDN

Storage

Unlimited
IONOS
Domain name

FREE FIRST YEAR

WordPress hosting

£180 per year

SSL Certificate

Email accounts

CDN

Storage

10GB


You can see that the same things don't cost the same depending on the provider. Another issue is that a lot of their features are only for the first year. The price almost doubles in year two. Once you're tied up and moving it all is a hassle.

In my experience as a developer, these packages didn't deliver optimal performance either. At least from the development side. I had to utilise an external Content Delivery Network ($20 per month) to optimise website performance. This feature should be used only on high traffic websites.

Lastly, hosting management. You have to set-up everything yourself. While there are available chat support and customer services. It's a hassle to deal with. I offer website hosting that is better than the providers checked. I can also manage it for you for £10/m (it includes renewals and consistent price through years to come).